How To Make A Narcissist Fear You: 25 Ways To Do So
The Top 10 Things Narcissists Fear
Narcissists fear many things. They are not brave or courageous people. They are easily some of the most cowardly people on this planet, so they are such nasty people.
# 1 – Abandonment
If there is one thing that strikes fear in a narcissist it is abandonment. Think for a second and ask yourself these questions:
"Why do they always look for so many supplies?"
"Why do they enjoy discarding people?"
"And why do they go batsh*t insane when you don't respond to a discarding?"
The reason is that this is a major fear of narcissist.
In their warped, deluded minds, they believe that if they do it to others, nobody will do it to them.
It's a bit of reverse psychology; they are trying to project their fears and weaknesses into their partner.
This is why no contact is such a powerful tool.
It hurts the narcissist on a massive level.
Narcissists fear abandonment because most narcissists really aren't as smart or evolved as they think themselves to be, they cannot wrap their heads around being at peace with themselves.
And this is because these people are sadly: "an existence of pure chaos".
Peace, order, serenity are alien concepts to them.
# 2 – Criticism
Narcissistic people will criticize you in a heartbeat on how you look, walk, talk, eat, sleep and take a dump.
But "Heavens To Murgatroyd" if you "suggest" a slight change in their outfit for the office party.
"You saying I'm fat?" (When the outfit is clearly revealing the truth)
"Why you like this tie? Is it because John wore it. Huh? HUHHHHHHHH? (Foam coming out the mouth)
Narcissists fear criticism because many of them have extremely weak and fragile egos.
This is precisely why they continuously need to find errors and faults in everyone around them.
This is also why they feel a need to compare others to someone else continually.
In their minds, they cannot accept that they may not be as good as they think they/ or want to be.
So to defend their fragile egos, they love to see other people fail, and they love to sabotage others. 
They believe in their minds if they can get someone to fail, it will damage their confidence.
Narcissistic people HATE CONFIDENT PEOPLE. Click To Tweet
# 3 – Betrayal
It is okay if they betray us because in their minds "everyone betrays everyone".
(Check out my article on blameshifting/projecting)
We better make sure that we never betray them though.
Entitlement much!
Narcissists fear betrayal.
Being betrayed to them feels like we are saying they are not enough.
And as we have already said, these people fear not being good enough, hence the need to have so many friends, flashy cars, nice clothes and plenty of supply.
They truly are addictive people.
# 4 – Humiliation
Narcissists fear being humiliated.
This is why most of them are always scowling around. If they can look like they are someone NOT TO MESS WITH then nobody will mess with them.
Flawless logic.
They are in every sense of the word the missing link in our evolution.
They are walking among us.
This irrational fear of thinking everyone is out to make you look foolish or just wanting to hurt you is an UNEVOLVED way of thinking and living.
To them, humiliation means a sign of weakness. And like animals out in the wilderness, the moment they show weakness they will get eaten alive.
And humiliation is like being eaten alive by the eyes and opinions of PEOPLE THEY DON'T KNOW.
# 5 – Loneliness
I often say, "I can occupy the same space with people and still feel worlds apart".
Being around people doesn't always mean you aren't going to feel alone. In fact, this is perhaps the worse type of loneliness that one can ever feel.
Narcissists fear loneliness. To them, loneliness is like a hell.
Because despite their "I'm so great" attitude, they don't like themselves as much as they would like others to believe. Hence the constant need for attention and validation.
And what other way to keep from being lonely than but to stir up conflict and chaos. Have people hate you will force them to keep thinking about you.
# 6 – Rejection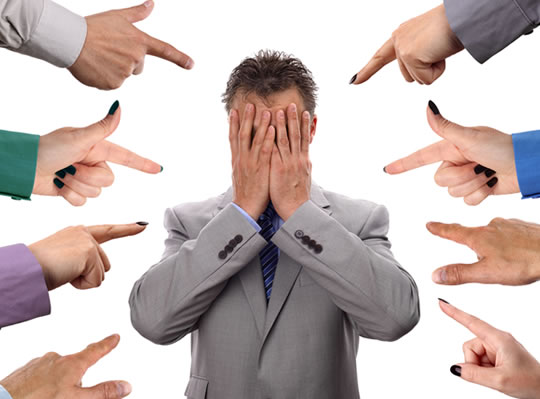 Narcissistic people are emotionally fragile. I know I have said this ad naseum but this is a truth.
Narcissists fear rejection.
To them is literally like feeling burned, hence the phrase "oh, you got burned" when someone is rejected.
The reason for this is because for some people being rejected it lights up the same areas of the brain where people who have been burned are located.
In a new study using functional magnetic resonance imaging (fMRI), researchers have found that the same brain networks that are activated when you're burned by hot coffee also light up when you think about a lover who has spurned you.

Health.com
These people literally feel like they have been burned because of a rejection.
THINK ABOUT THIS FOR A SECOND.
This is why I champion NO CONTACT.
You get back at them for ALL the insanity they put you through by rejecting them and going no contact.
# 7 – Being Disrespected
Because they feel like they are worthless — having someone disrespect them only validates and confirms that they really are worthless.
Narcissists fear being disrespected.
And to them, disrespect can come in many forms, which to us don't really appear to be disrespectful.
Signs that narcissists views as how to frustrate a narcissist:
Not saying "hi" to them; even though they don't show any signs they are looking for our attention
Having a life without them in it
Not giving them attention; despite the fact that they give the same lack of attention to us
Being happy (you know because happiness is a limited commodity that only certain people can have in life)
Just being us (How dare we be who we are and NOT what they want us to be)
# 8 – Being Ignored
To ride around again back to the idea that narcissists are emotionally fragile beings.
Narcissists fear being ignored.
When a narcissist is ignored it causes pain in them because they are seeking attention.
But there is another form of silent abuse that has been found to be just as devastating – and may be going unnoticed. Recent research has found that ostracism, being ignored or shunned by others, can actually be more painful to some individuals than bullying or physical harm1,2. 

Learning and The Brain
The same areas of the mind that are associated with pain light up in people who are feeling ignored or ostracized.
Their fear of being ignored makes them do some of the most batsh*t and bizarre things you will ever see in adults.
These are the people who will stalk, spread rumors, break-in into your house/apartment, verbally assault you and even physically assault you, just to get your attention.
Much like a child who doesn't get attention from mommy and daddy draws on the walls. So to will, a kidult narcissist lashes out in all manners of ways.
I remember (a quick story from my own past) some narcissistic people I worked with who I wasn't ignoring, but simply not acknowledging (because we didn't NEED to talk at ALL) had tried to RUN INTO MY CAR to get my attention.
They tried to RUN INTO MY CAR before I moved out the way…just to get attention.
# 9 – Exposure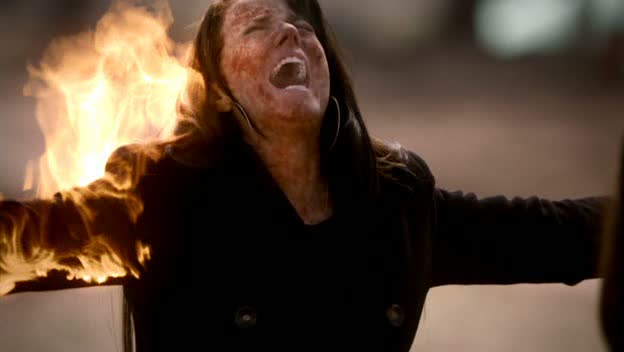 Narcissists fear being exposed for the energy vampires they are.
They are like Vampires. Being brought out into the lights will destroy them.
EXPOSURE! It burns. It BURNNNNNNNNNNS
# 10 – Aging
I wrote an article on "The Fate Of The Aging Narcissists".
Narcissists fear getting old.
They know they will lose their looks, charm, status, and most of all the will over others.
Like an old lion, they will be run off to die alone. And you know what, most of them end up in old folks homes with NO ONE BY THEIR SIDE.
Am I glorifying their end?
No.
But this is a truth to how so many of these people end up.